Community Impact
First National Bank of River Falls gives back to the community
The First National Bank of River Falls team is customer oriented, personally engaging, and locally focused. Our employees are proud to be your community bank and in turn, volunteer time, effort and money to further enhance our community and way of life. The FNBRF family is passionate about dedicating time and resources towards making it an even better place to live for now and future generations.
FNBRF 5K & Kids Run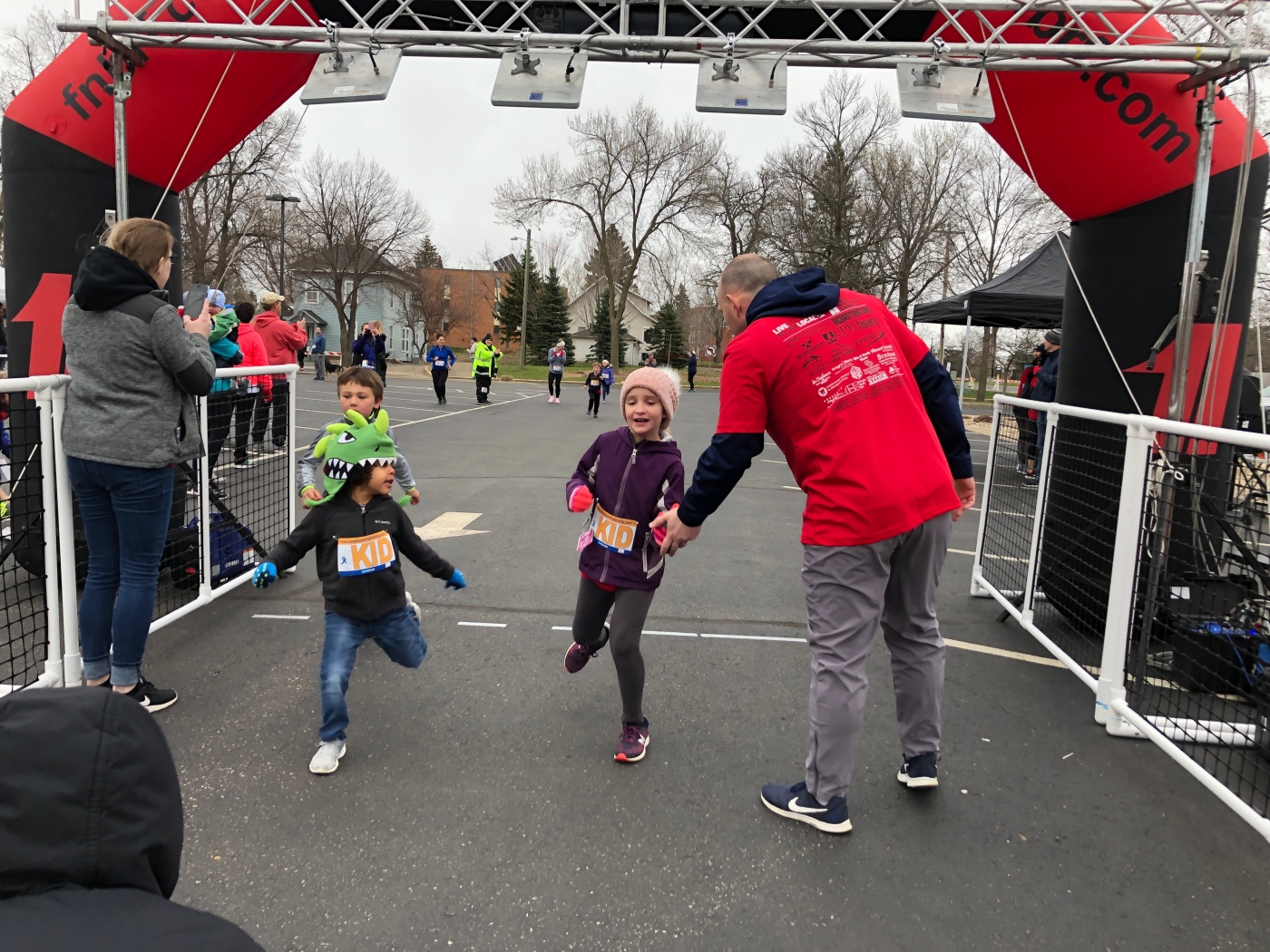 Sign Up for our 14th Annual FNBRF 5k

With nearly 50 sponsorships from commmunity partners and an average of 250 participants, the Shoe Some Love FNBRF 5K and Kids Run is a growing annual event for the FNBRF team.

Proceeds from the race provide funds to purchase tennis shoes for local kids in need in the River Falls and Prescott communities, with over 2,800 pairs of shoes and socks have been donated over the past six years.

Prior to the start of each school year, the Shoe Some Love FNBRF 5K Committee works with school representatives to provide children with a pair of brand name athletic shoes which tackles one of the most visible signs of poverty and helps children attend school in comfort and with dignity, better prepared to learn and play! By giving back to our community schools and families in need, FNBRF is proud to be a part of taking a step in the right direction for a successful school year.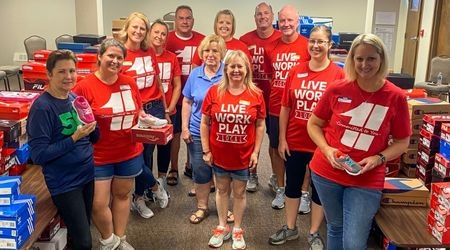 River Falls High School Scoreboard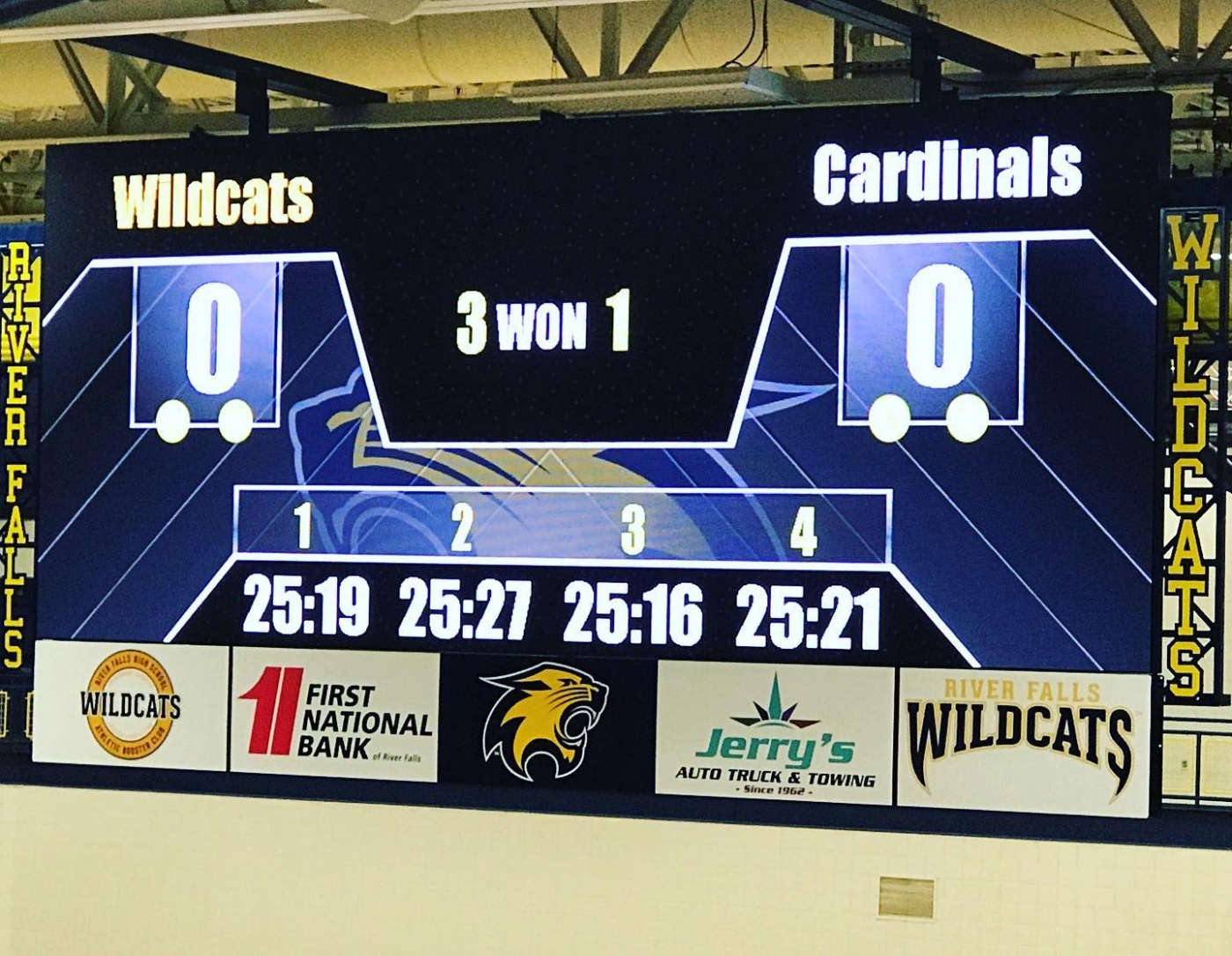 First National Bank is proud to be a sponsor of River Falls High School Athletics, contributing monies toward the school's state-of-the-art electronic scoreboard. Go Wildcats!
Employee Appreciation Day
First National Bank of River Falls celebrated Employee Appreciation Day on Friday, March 6th through a Donuts & Donation theme. Employees enjoyed donuts and directed a donation of $100 in their honor to a non-profit organization of their choice. As a result of the celebration, 36 different non-profit organizations are putting $7,100 into action thanks to FNBRF employees!
AED Devices to Prescott Police Department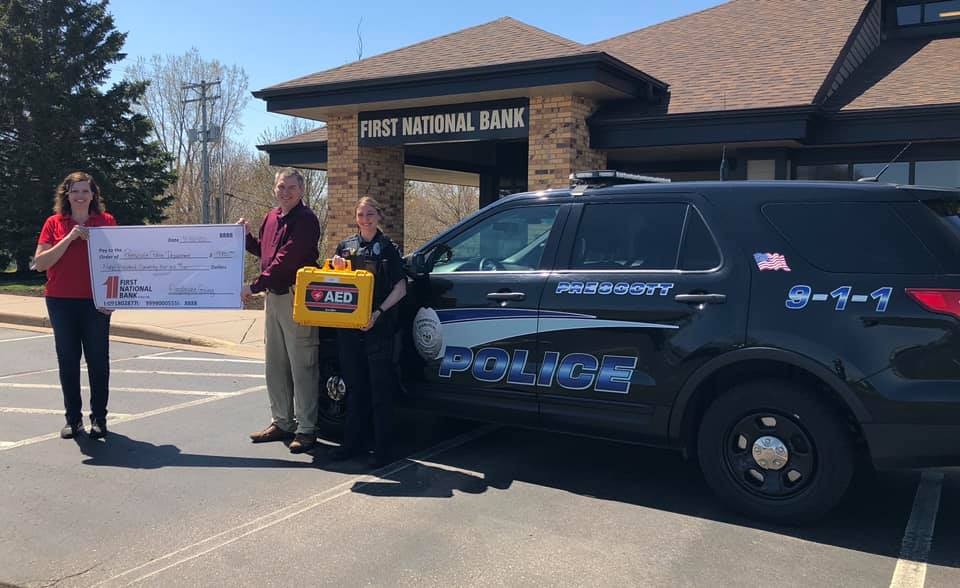 FNBRF provided financial assistance and helped the Prescott Police Department provide an AED in each of their vehicles servicing Prescott and the surrounding communities.
ARC, Assistance Resource Center, Inc.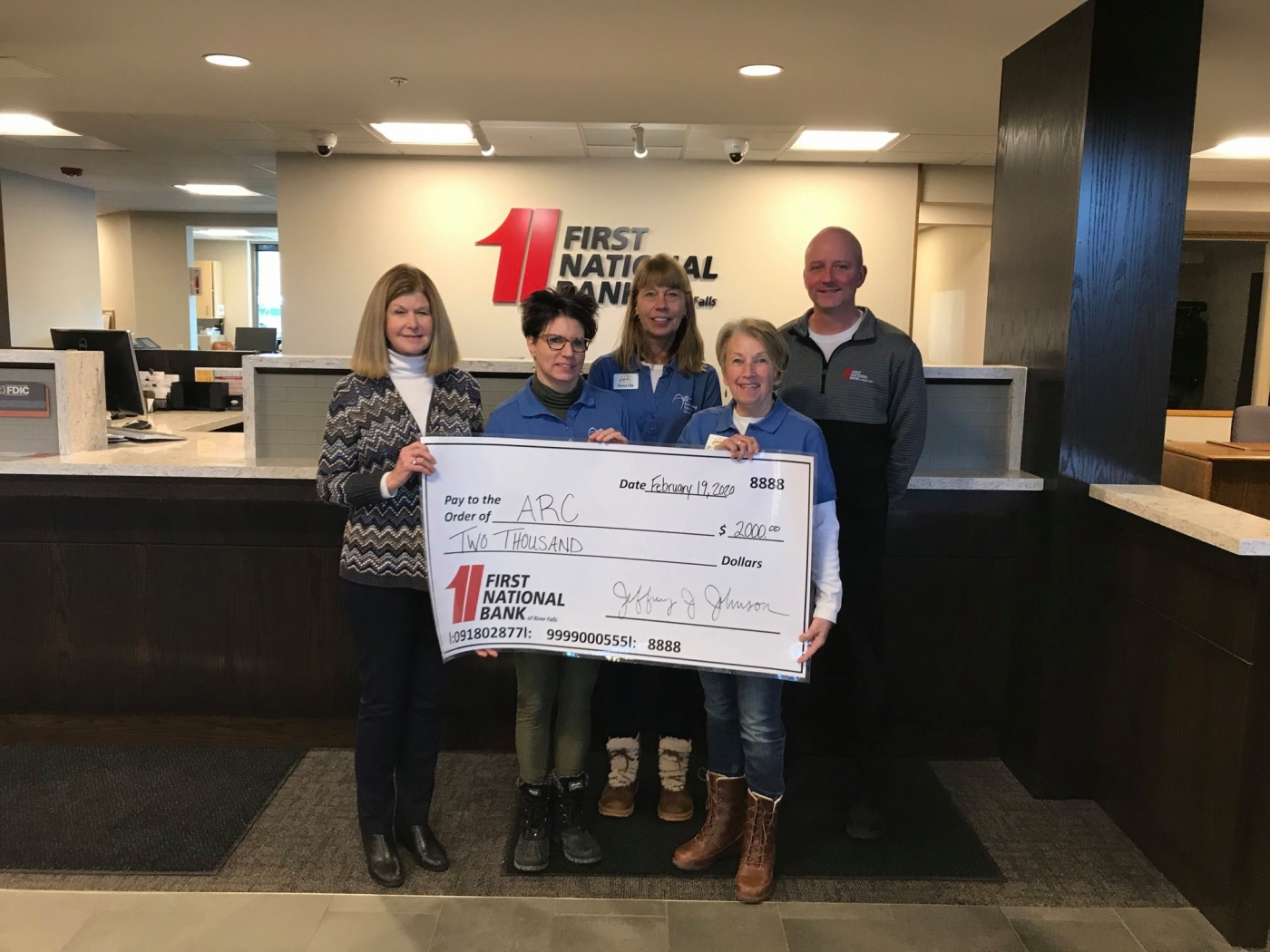 ARC, Assistance Resource Center, Inc., provides short term financial assistance to community members needing help to meet their basic needs, in addition to providing them access to additional resources. First National Bank of River Falls proudly donated $2,000 to their organization in hopes of them achieving their goals.
River Falls Sharing Families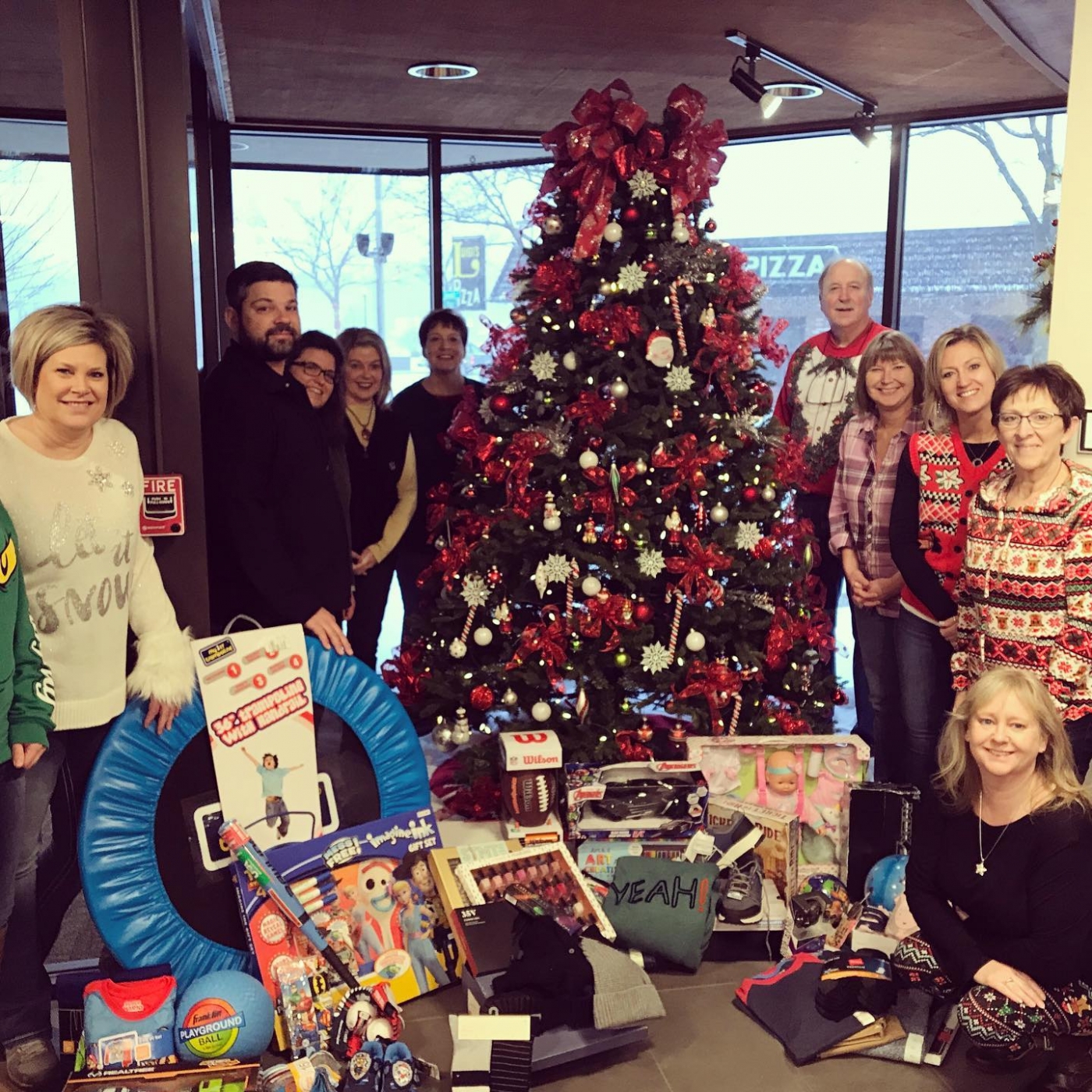 The holiday season can be a time of financial hardship and worry for many families; especially those with children. In 2019, FNBRF staff made the holidays a little more special by providing Christmas gifts to a local family with five children.
Additional Community Impact
The following are additional community donations and initiatives near and dear to the FNBRF family.
Donated to the River Falls Baseball Council, acquiring naming rights to FNBRF Field
Donated Dasher Boards at the Wildcat Centre to River Falls Youth Hockey
Donated to the Prescott School District, acquiring naming rights to FNBRF Field
Donated to CVTC's Faculty Office Complex
Donated to the River Falls EDC Business Innovation Center Gardens